Star for Life 2013
Posted on 01 Mar 2013
On Wednesday 27th February, Klein Constantia hosted a charity gala evening for Star for Life- a Swedish non-profit programme devoted to preventing the spread of HIV among young people in South Africa. The vision of the program is to inspire young people to believe in their future and their dreams and to support them in living a life without AIDS.
Started in 2005, today Star for Life reaches more than 100 000 young people and their families in South Africa, Namibia and Sri Lanka and has been responsible for the building of 53 schools South Africa and Nambia.
Klein Constantia was proud to be involved in this fundraising event which saw many high profile Swedish performers from Triple & Touch to Måns Zelmerlöw and Molly Sandén share the stage with very talented and promising young South Africans who have benefitted from the programme. A wine tasting comprising 6 different estates started off the evening followed by canapés and Klein Constantia Méthode Cap Classique Brut 2010.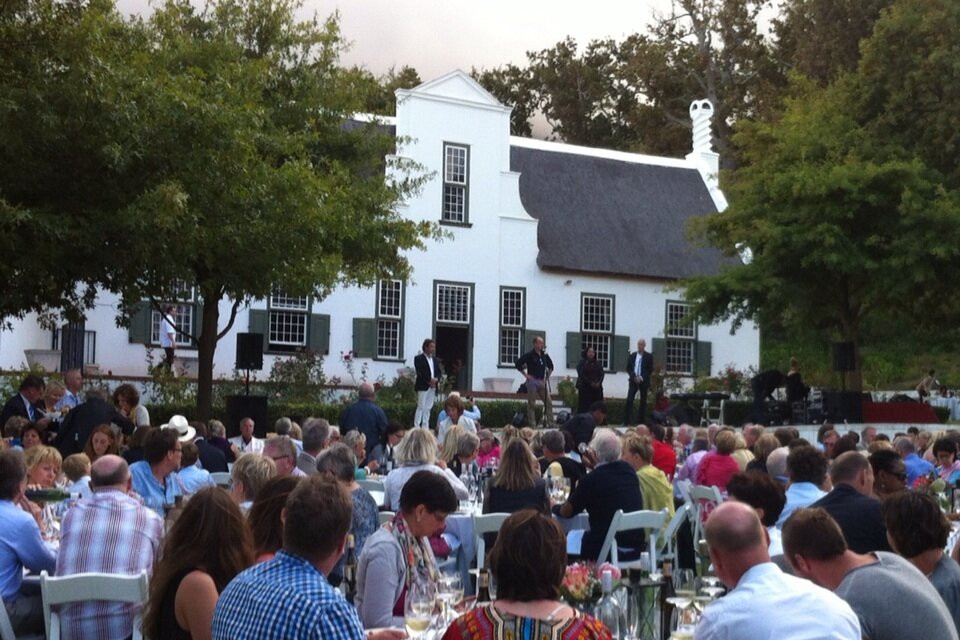 The Klein Constantia Manor house lawn was the perfect setting for the sit-down dinner for 450 guests and has most likely not hosted a party of this size since the famous Clara Hussey soirees of the 1920's where peacocks strutted the lawns while guests danced the Charleston , ate caviar and sipped champagne…
For more information about Star for Life visit: http://www.starforlife.se/
Comments
comments